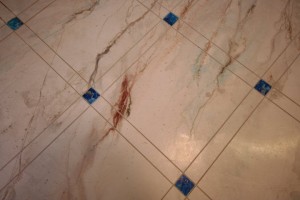 A Super Smooth & Seamless Floor With MICRO-FINISH™ Concrete Micro Toppings
MICRO-FINISH™ concrete concrete overlays are not a high building concrete overlay, but rather was engineered and precisely formulated to be used as super smooth filler to be used to fill in the voids on the surface of THIN-FINISH™ concrete overlays.
Concrete micro toppings offer an incredibly smooth and seamless finish that reflects the appearance of hard troweled concrete and even polished concrete flooring. There is nothing new to concrete micro toppings, these concrete overlays have been in use for decades throughout the world and have created some of the most spectacular and visually appealing concrete floor finishes.
Elite Crete Australia's MICRO-FINISH™ concrete micro topping accepts acid stains such as CHEM-STONE™ Reactive Stain, HYDRA-STONE™ Dye Stain or alternatively can also be coloured with PORTION CONTROL COLORANT™ and SYNTHETIC PRIMARY PIGMENT™ making any colour imaginable a possibility.
Elite Crete Australia recommends sealing MICRO-FINISH™ with an epoxy or polyaspartic coating such as SPRTIC-ALL™ RM to provide the most durable and stain resilient seamless concrete floor available.
Elite Crete Australia
34 Moreland St,
Footscray VIC 3011
www.EliteCreteAustralia.com.au